Spinal Cord Fellowship Program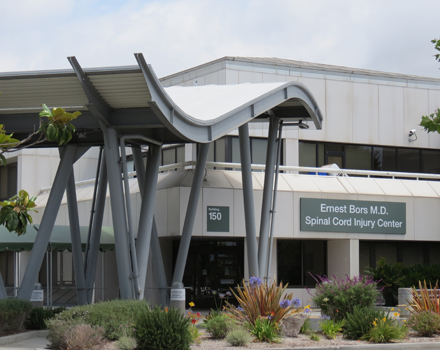 The University of California Irvine and Long Beach Veterans Affairs Spinal Cord Injury (SCI) Fellowship is an ACGME-accredited one-year clinical program based at the Veterans Affairs SCI & Disorders Center at the VA Long Beach Healthcare System.
The disorders center is the largest SCI center in the VA system, with an inpatient bed capacity of 77 and a comprehensive outpatient program.
About the VA
The center serves more than 800 veterans living in Los Angeles, Orange, Riverside, San Bernardino, Northern San Diego, Ventura, Santa Barbara, San Luis Obispo, Kern and Las Vegas counties.
The inpatient census averages about 70 and includes:
Various specialized programs such as the CARF-accredited acute rehabilitation program for new injuries
SCI medical/surgical program, which includes patients on ventilators and patients pre- or post-urological procedures
SCI geriatric program
SCI annual preventive health maintenance program
Wound Healing and Research Program for patients with complex pressure sores and other wound management issues
About the outpatient program
The comprehensive SCI outpatient program provides both primary care and specialty care. Included are:
Primary care clinics
Interdisciplinary annual evaluation clinic
Shoulder/injection clinic
Upper Extremity Restoration clinic
Rehabilitation clinic
Diabetes clinic
Urology clinic
Wheelchair clinic
Nursing clinic
Wound clinic
Spasticity clinic
The VA Long Beach SCI outpatient center includes a state-of-the-art urology suite with the capacity to perform urodynamic studies, cystoscopies and other urological procedures. Other procedures performed include flexible sigmoidoscopies, ultrasounds and lab areas for blood draws and ECGs.
There is also a hyperbaric oxygen chamber to aid in wound healing. Other specialty rehabilitation programs include driver's evaluation and training, vocational rehabilitation services for SCI veterans and the seating clinic.
Rancho Los Amigos National Rehabilitation Center
In addition, the fellow rotates to Rancho Los Amigos National Rehabilitation Center for pediatric rehabilitation and other unique experiences in world-renowned specialty services such as spina bifida clinic, spasticity clinic, post-polio program, SCI orthopedic clinic, Center of Applied Rehabilitation Technology and the wheelchair clinic.
Rancho Los Amigos has a busy pediatric rehabilitation program with the daily census up to 10, including a number of children who have spinal cord injuries.
UC Irvine Medical Center
Opportunities at UC Irvine Medical Center include unique exposure to acute management of new spinal cord injury patients while working alongside the trauma team. For those interested in SCI research, there are also opportunities for clinical as well as basic science research in collaboration with the Reeve-Irvine Research Center.
Other educational opportunities include weekly didactic sessions and a SCI lecture/journal club series.
It is the goal of the Veterans Affairs Long Beach SCI Fellowship to provide a balanced clinical and academic experience that exposes residents to the full spectrum of lifetime care of SCI patients — from new injury, to acute and chronic complications of SCI, to issues dealing with aging with SCI.
The SCI fellowship program, which is part of the Physical Medicine & Rehabilitation Residency Program at UC Irvine, encourages the SCI Fellow to participate in PM&R residency training program activities and to assist in supervising and instructing the PM&R residents from UC Irvine and UCLA.
For more information, please contact our SCIM Fellowship Coordinator, Susan Downing at sdowning@uci.edu.